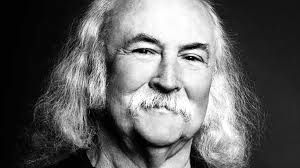 Rock veteran David Crosby has agreed to hand over $3 million to the jogger he accidentally hit in a car crash last year.
The Crosby, Stills & Nash star struck Jose Jimenez as he was driving his Tesla along a highway in California, and the 46-year-old runner was airlifted to a hospital in Santa Barbara to treat multiple fractures and a damaged kidney.
Jimenez, who was jogging with his 14-year-old son at the time, subsequently filed a lawsuit claiming Crosby had "ingested alcohol and/or prescription drugs and/or non-prescription drugs and/or other intoxicants and hallucinogens" at the time of the incident.
Crosby maintained he had not been drinking, and told responding officers at the time he was sober, according to TMZ.com.
Now Crosby has settled the case with Jimenez, and CalCoastNews.com reports the 74-year-old musician has been ordered to pay the runner $3 million while his son will receive $50,000. DAILY DISH
PROMOTED STORIES